The Space Between Pit and Peak, Incarnate Two
Reception Thursday Feb 19th, 7-10:30 pm
Exhibit Lasts Tuesday February 10 - Thurday February 26, 2009
"I've brought themes about childhood and self discovery," says artist Lillian Harden, "and I'm trying to create a further experience out of that." Her work will come together in a multimedia installation at the 119 Gallery this month. It will feature video and sculpture meant to challenge the way we think about human interaction." For more information about this exhibit, please visit:
119 Gallery
Saturday Feb 21, 119 Gallery
8 pm
Impromptu 3 + Dr T
$5 Donation at the door
10 pm
Break Out Dance
$5 Donation at the door (included with 8pm entrance)
Feb 10 - March 8: Tranced at the Merrimack Repertory Theatre

Kids Week in Lowell
Saturday Feb 14th - Saturday Feb 21st
A full week of activities and fun for the family, sponsored by the National Park Service. For more info, please visit The Brush Gallery.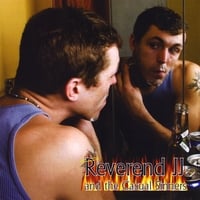 Sat Feb 21: CD Release Party for JJ Reverend
9pm - Midnight
For more info visit: Mickey Doyle

Sunday February 22 - Oscar Night!
Classic Movie Marathon
FREE 2 pm - 8 pm at Mickey's Bar & Grill, followed by a LIVE screening of the Oscars at 8pm!
Oscar Night at Cafe Paradiso
5 pm - 10 pm, Ticket proceeds to benefit SHIFT for the Homeless